Flower and Live Plant Shipping Boxes
Atlas Packaging are specialists in Horticulture and Flower packaging as we make flower boxes that are amazing.
We make delivery boxes that are innovative, attractive and easily posted across the UK as well as being exported around the world. This means that we're able to produce boxes that not only protect flowers and plants but which are stunning too.

We also produce standard corrugated cardboard packaging for Horticulture. Please take a look at our video below with multi award winning florist Yolanda Campbell and how she moved her business online using our boxes.
What are the benefits of horticulture packaging?
Custom design
Innovation from our designers
Can be printed inside and outside
Unique to your product
Water resistant
Designed and printed packaging
Our design team
We have an in-house team of structural and graphic designers who are experts in horticulture packaging. As a result we're able to provide a full service from the initial concept to the finished product.

We combine our in-depth knowledge of flower and live plant packaging boxes with a thorough understanding of the supply chain in this industry. So when you combine this with the best packaging materials for the job, it's no wonder we produce the best outcome for your business.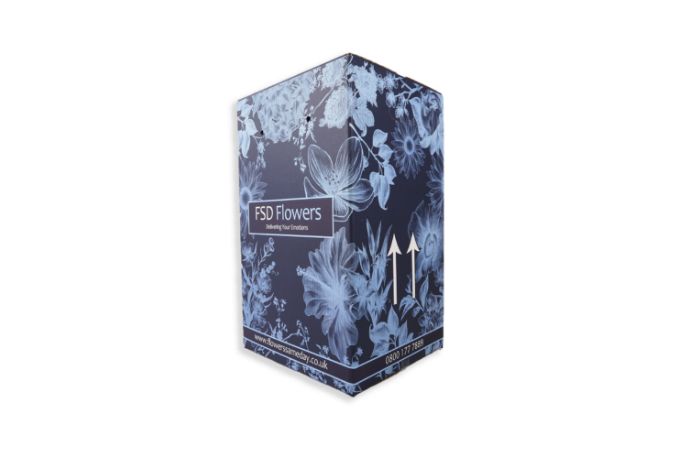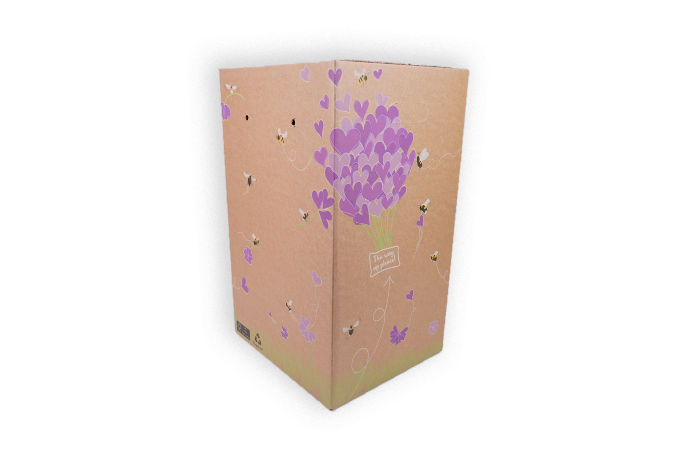 Which Box is Best?
Perfect packaging for plants
When dealing with such a delicate living product it simply has to arrive in perfect condition. Here at Atlas Packaging we understand how to create the best corrugated cardboard boxes to protect live plants and flowers.

We understand the demands of the industry and know plant transportation boxes well enough to ensure that our packaging is moisture resistant and that it allows bunches of flowers to be packed closely for export.
But where the base and stems are held securely we make sure that the flower bloom has room so as not to be crushed.
Printed Plant Boxes
A choice of print finishes
We do all of this yet the beauty of the box is often just as important. It's the first thing that your customer will see. We have a range of printing options available including digital, litho and flexo printing.

A litho finish will produce a photo style image on the box where the design is printed on to a paper outer coating around the box. But more often producers are now choosing flexo printing where the design is printed directly on to the corrugated cardboard box with either a brown or white outer layer.

The boxes are usually double fluted with a thicker flute on the inside for protection and a thinner flute on the outside so that the printed image is much clearer.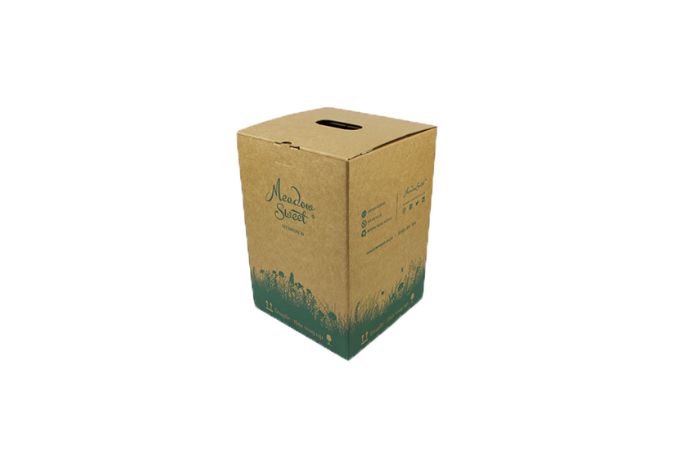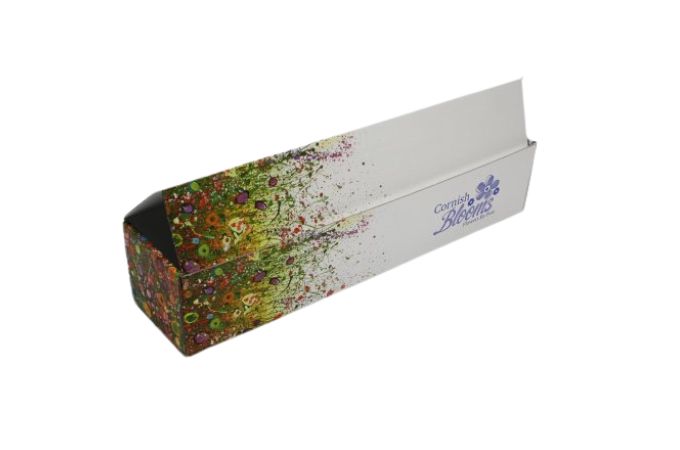 Cornish Blooms
Praise for our packaging
Cornish Blooms are so impressed with the style of their flower postal box it's even used by them as a selling point on their website. The box is very special and has a design from a local artist.

The firm from Cornwall have even been told by customers that they don't want to put the box out for recycling as it looks so good with some customers even cutting out the flowers to use as postcards or keepsakes.
Multi award winning florist Yolanda Campbell tells us why she chose to use Atlas Packaging as COVID meant that her business needed to move online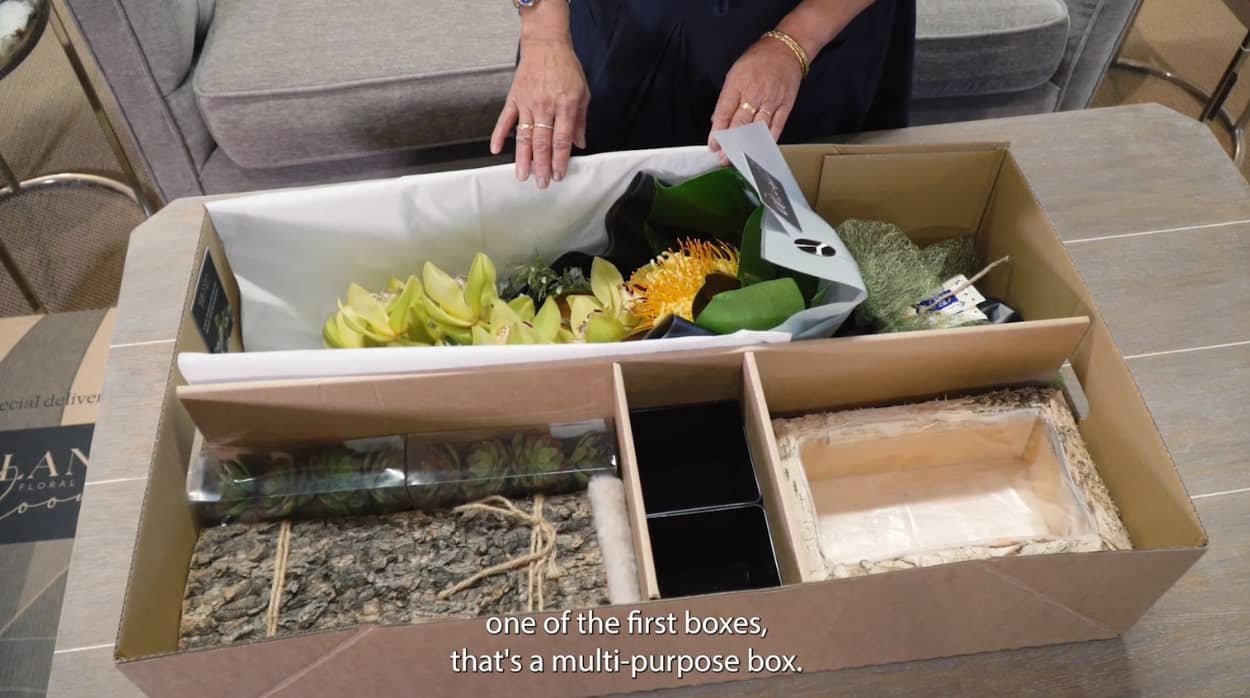 Looking to speak to one of our packaging experts?