Food
We design, produce and supply plain and branded food packaging for a wide range of suppliers.
From the inner cartons to the outer packaging that carries the product for transportation, we are one of the UK's leading corrugated cardboard food packaging manufacturers. We design, produce and supply plain and branded food packaging for a wide range of suppliers.

We are award winners in producing Flexo printed packaging which is often a more cost effective way of branding your packaging but we also produce Litho laminated and digital printed packaging.

Our services include transit packaging for chilled and frozen produce, Shelf Ready Packaging for confectionery, cheese and many other products.

We also make E-Commerce subscription box packaging, takeaway food boxes that are a plastic bag substitute and we lead the field in water resistant veg boxes.
What are the benefits of food packaging?
100% cardboard
Recyclable and sustainable
Can be printed inside and outside
Standard or bespoke design
Range of products
Approved Supplier
We directly and indirectly supply the major supermarkets in the UK with their own brand packaging and are among the few packaging manufacturers on the Asda Approved Supplier list.

We posses an in-depth knowledge of the industry and its demands for quality combined with meeting on time delivery.

We adhere to industry guidelines to ensure that all commercial food packaging and corrugated food packaging is suitable for storage and transportation.

This includes monitoring hygiene on the packaging production line, fitting alcohol hand cleaning stations across the plant and putting policies in place that safeguard against any potential contaminants migrating from packaging into food products.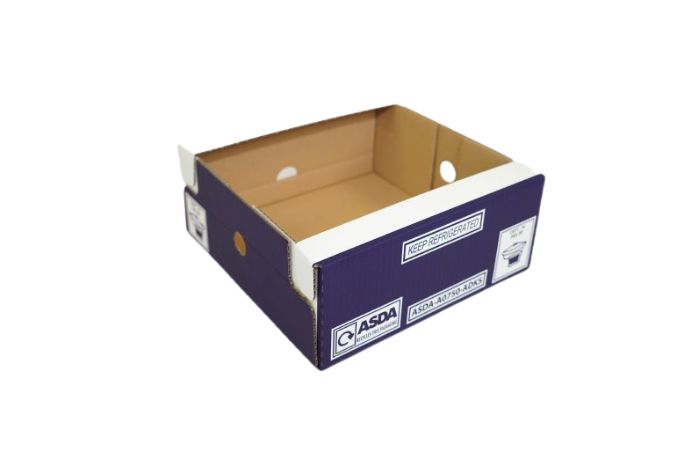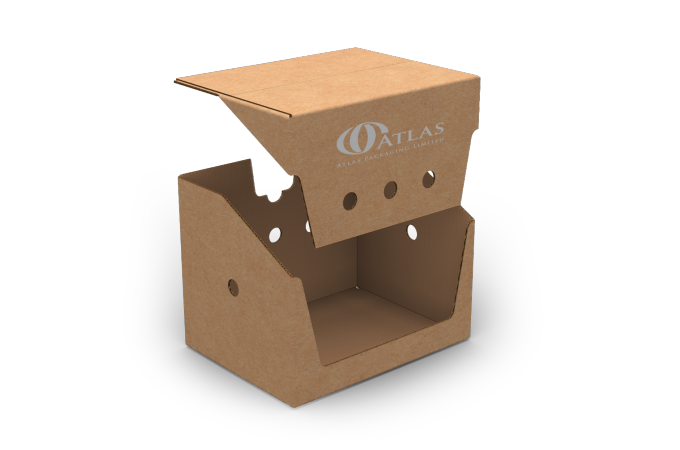 The Best Box
Our state of the art manufacturing facility allows us to print and cut the packaging on site with large warehouse facilities for storage and our own fleet network to guarantee delivery times. If you're not certain which box would be the best for your product then please speak to our Box Experts about this.

We can provide advice about the box type, the best way that the product can be fitted inside the packaging and the most efficient way of arranging the boxes on to the delivery pallet to maximise its space.
Veg Boxes
We have waxy coated veg boxes in stock and ready to buy now. The veg boxes have added water resistance and are able to safely transport potentially damp items such as potatoes, carrots and fresh salad leaves.
These boxes are a great solution for home deliveries and are just a phone call away.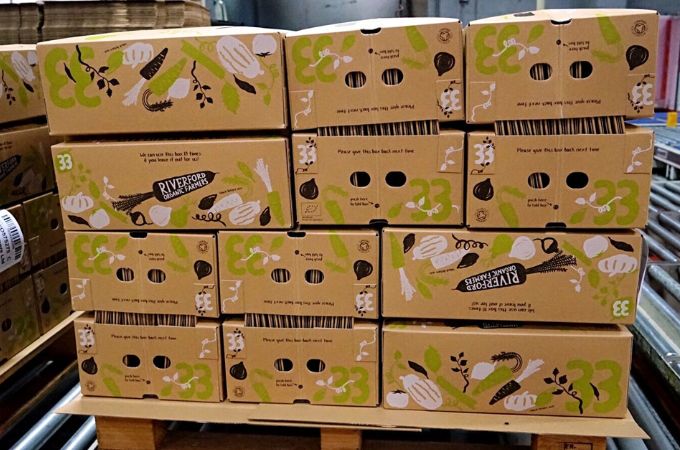 Looking to speak to one of our packaging experts?