Warehouse
Our large warehouse was purpose built for Atlas Packaging in 2017 and is a state of the art facility designed to efficiently store up to 4200 Euro pallets or 3300 UK pallets. The automated wire guided system allows each forklift truck to move 48 pallets an hour.

Our expertise extends to the best arrangement of product on the pallet and we will pack multiple types of packaging on the same pallet.

Safety and security is our top priority with the forklift operator moving up and down in the cab at eye level with the pallet being moved. This significantly reduces the risk of damage to the product on the pallet.

The facility located on the same business park as our manufacturing base has plenty of room for articulated lorry movements and stock is coordinated in line with our transport fleet to ensure efficient storage and delivery.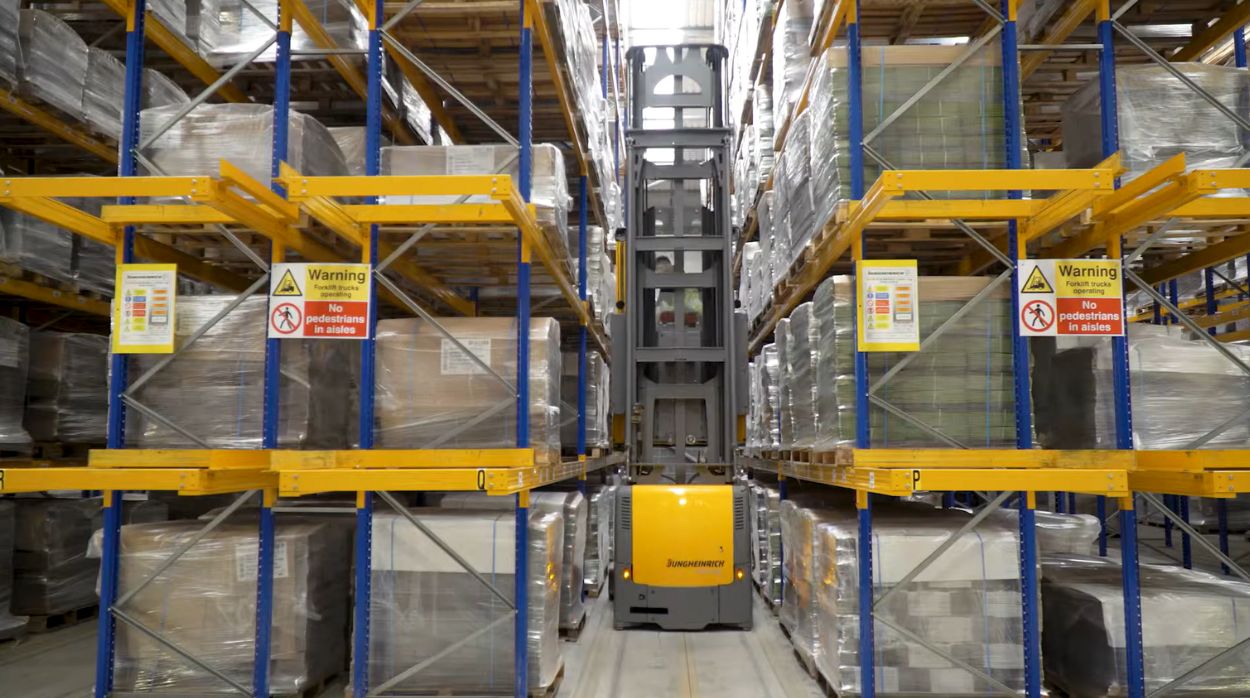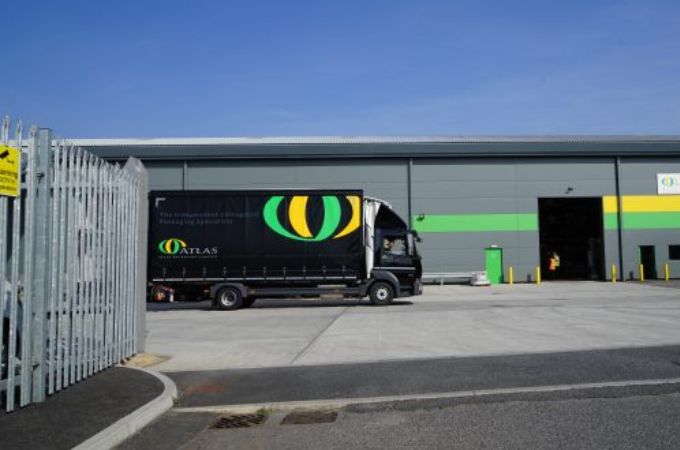 Delivery fleet
As one of the leading innovative corrugated cardboard packaging companies in the UK we have a dedicated transport fleet to ensure we deliver at the times best for your business. With our own Atlas branded lorries, including three new articulated lorries in 2019, as well as a large fleet from our transport partners C L Transport we can deliver anywhere in the UK and Ireland with ease.

This investment in our delivery fleet compliments our continual reinvestment strategy as we believe that we are the best equipped Independent Sheet Plant in the country.

Customers with whom we share a Service Level Agreement have the option for ongoing storage of boxes to allow a constant and reliable supply of their packaging as they require it to be delivered.
Component "Content List Overview" has no content
Looking to speak to one of our packaging experts?