Subscription Box Packaging
Eye catching print can bring a lot of added value to your product.
If you're a business that offers a cardboard subscription box product then you know how important the box is to the success of the product. It needs to be made to measure, secure, solid and eye-catching either on the inside or outside or even both exterior and interior.

So, when customers receive your subscription box packaging through the post will they feel excited to open the box or will the packaging feel like a bit of a let down? First impressions count and so a well-designed box, with minimal void space avoiding the use of fillers and eye-catching print can bring a lot of added value to your product.
What are the benefits of subscription box?
Convenient and practical solution
Pre-glued
Easy to open and fill
Delivered flat packed
Can be printed inside and outside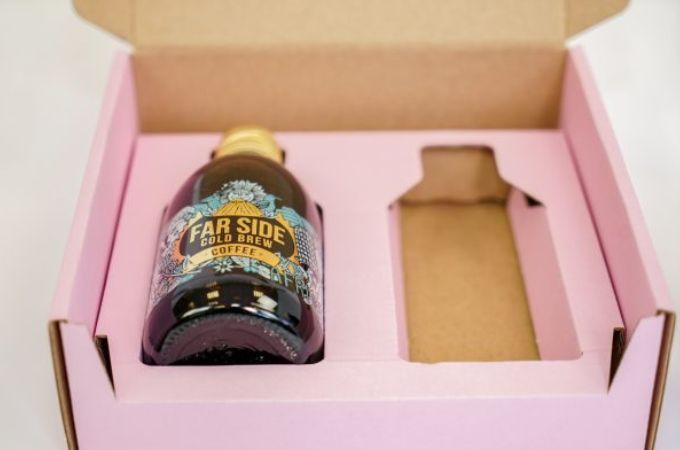 Sturdy yet safe
We want your customers to feel excited about the product they've received through the post. So what can we offer? Well, Atlas Packaging has in-house structural and graphic design teams that work closely together to create eye-catching and sturdy corrugated cardboard boxes for subscription.

As a result we are specialists in Flexo printed packaging but we can also manufacture boxes with Litho or Digital printing. But we know that lots of colour isn't for everyone and so we can also produce standard single colour text printed boxes.

At our Devon based manufacturing facility we print directly on to the corrugated cardboard which is then die-cut, folded and glued (if required) all on one site.

The boxes are delivered flat packed and are quickly and easily filled with your product on your packing line and are then ready for delivery.
Looking to speak to one of our packaging experts?