eCommerce
Our eCommerce boxes are made from sustainable corrugated cardboard.
When customers receive your product through the post or by courier their first experience of their online shopping will be the transit eCommerce packaging which needs to be easy to open yet sturdy to withstand delivery.

We produce a range of cardboard-based eCommerce packaging from standard boxes through to bespoke designs. Tear open strips provide a reliable opening for the customer on smaller boxes that are extremely popular with monthly subscription-based products.

High quality Flexo print further enhances the packaging with all surfaces available to be printed upon.
What are the benefits of eCommerce packaging?
Convenient and practical solution
Pre-glued - Easy to open and fill
Delivered flat packed
Can be printed inside and outside
Plastic Free for delivery
As well as our E-commerce boxes being made from corrugated cardboard we also produce sustainable cardboard based protective inners to hold the product in place during transit which are alternatives to plastic bubble wrap or plastic trays.

All our packaging can be Flexo, Litho or Digitally printed with brand enhancing imagery to create a wow factor when the product reaches your customer.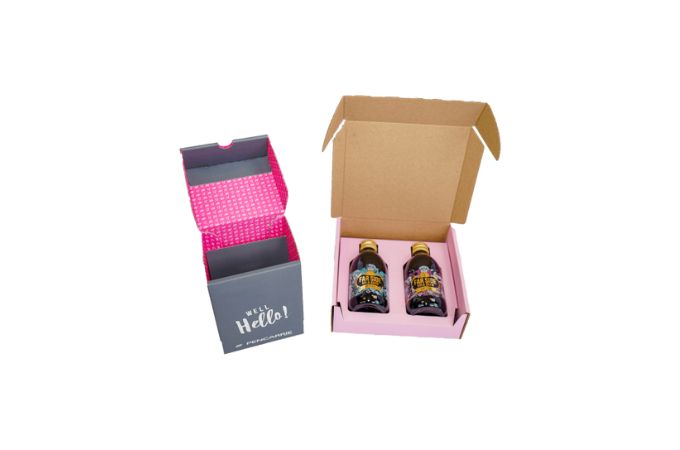 Looking to speak to one of our packaging experts?