Furniture Packaging Box
A trusted specialist in producing furniture packaging.
Atlas Packaging are trusted specialists in producing packaging materials for furniture. We have been manufacturing boxes for the flat pack industry for more than 20 years with companies including B&Q amongst our biggest clients.

Furniture boxes and packaging from Atlas Packaging can be designed to be stacked on pallets for shipping and transit to the consumer and be printed with company branding, product names, content descriptions, bar codes, part numbers and consumer assembly instructions.

Furniture boxes from Atlas Packaging are the ideal corrugated cardboard packaging that exude strength and rigidity.
What are the benefits of furniture packaging?
Custom design
Innovation from our designers
Can be printed inside and outside
Unique to your product
Eye-catching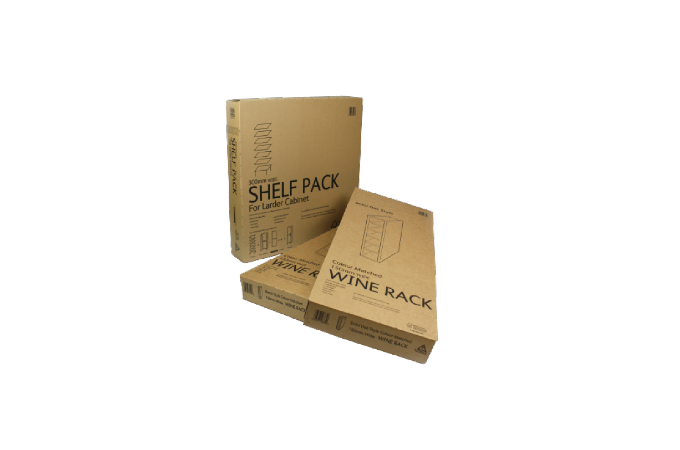 Best packaging
AA popular option for furniture packaging is our die-cut five panel wraps. These boxes for furniture arrive at the manufacturer in a flat and unfolded form which are then assembled into a tray with an integral lid for protection.

The wraps can be created from a variety of different grades of single wall and double wall heavy duty corrugated cardboard depending on the type and desired protection level of the furniture to be packaged.

Self-assembly kitchen worktops and cupboard sets are often packaged in heavy duty double wall corrugated cardboard to offer the maximum protection for the product during transit and to ensure that it arrives at the consumer in pristine condition.
Looking to speak to one of our packaging experts?