Box Experts
Our sales team at Atlas Packaging bring with them a wealth of talent and experience when it comes to advising on the best packaging solution for your product. Jason Sharman (pictured here presenting an award at the British Cheese Awards in 2018) has led the business since 2009 having begun work for the company in 1992.

Under Jason's leadership, the sales team has helped many businesses make their packaging and delivery systems as efficient as possible by advising on the best shaped box for the job through to how the packaging will stack on the pallet.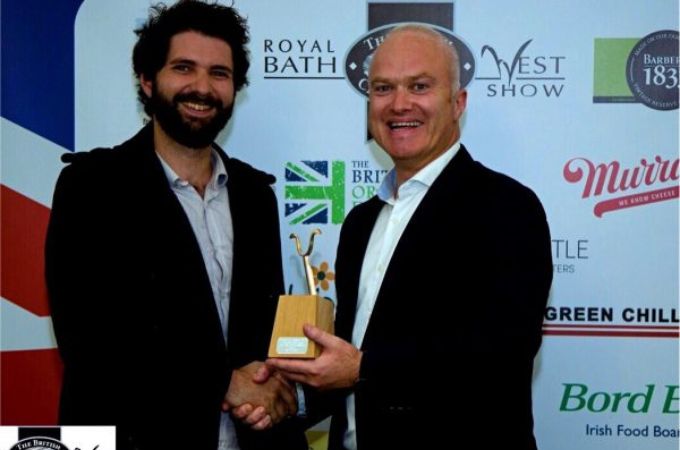 UK wide coverage
Our Sales Team cover the UK and Ireland to provide you with the best solutions for your packaging. Our core regions are the West Country and South Wales but we work with great businesses from the far North of Scotland, to the West coast of Ireland across to Lincolnshire.

Our innovation, skill and delivery fleet allows us to be very competitive no matter where you're based.

Mark Leverton, Sales Director 07773 343554

markl@atlaspackaging.co.uk

Liam Beades, Business Development Director 07808 784417

liam@atlaspackaging.co.uk

James Lyle, Glos, Herefordshire & Wales 07889 227398

jamesl@atlaspackaging.co.uk

Lindsay Evans, Somerset, Dorset, Wilts & Hants Acct Mgr 07864 925119

lindsay@atlaspackaging.co.uk

Michelle Sharman, Int Sales Mgr 01271 344055

michelle@atlaspackaging.co.uk

Rachel Corcoran, Online Sales Mgr 01271 344055

sales@atlaspackaging.co.uk

Vicky Martin, Internal Sales 01271 344055

Miranda Hosker, Internal Sales 01271 344055

Gemma Elen, Internal Sales 01271 344055
Looking to speak to one of our packaging experts?