Pharmaceutical Packaging
Corrugated cardboard pharmaceutical packaging from small die cut containers.
Atlas Packaging produces a range of corrugated cardboard pharmaceutical packaging from small die cut containers through to large transit pallet boxes.
We frequently produce quick to assemble crash lock boxes for products such as tablets and medicated confectionery, Shelf Ready Packaging for the ease of retailers as well as pallet-ready standard 0201 fully enclosed boxes for transit.
What are the benefits of pharmaceutical packaging?
Convenient and practical solution
Pre-glued
Easy to open and fill
Delivered flat packed
Can be printed inside and outside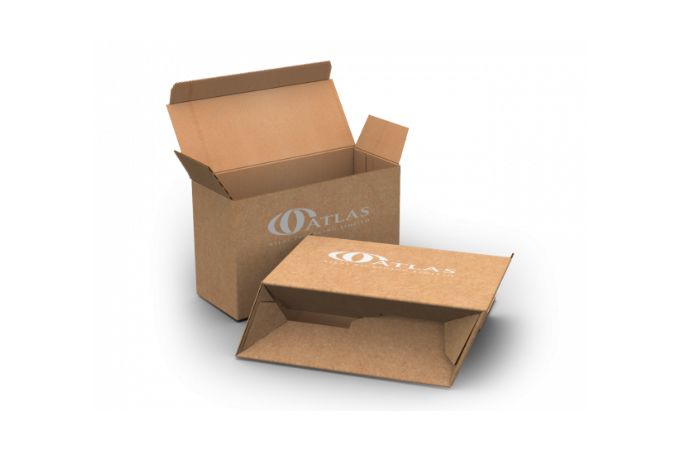 Compliant packaging
Our pharmaceutical and medical packaging meets industry guidelines and requirements with British Retail Consortium accreditation and ISO 9001:2008 compliance.

The packaging can be Flexo, Litho or Digitally printed with product information, dosage instructions and ingredients clearly listed. Medical packaging can be date and batch stamped in accordance with pharmaceutical guidelines.

We will work closely with the client to ensure that all products comply with industry requirements and laws. Crash Lock packaging is popular with pharmaceutical companies because of how quick they can be assembled and packed on the packing line.
Looking to speak to one of our packaging experts?