Drinks packaging
From standard packaging through to interesting and eye catching designs.
We produce a range of drinks packaging that's perfect for home deliveries as well as the supermarket. From standard packaging through to interesting and eye catching designs.

As a leading innovative corrugated box manufacturer, we produce Gift Packs, Fully Enclosed Boxes, American Cases, Shelf Ready Packaging and much more at our purpose built facility.

This wide variety of box styles allows us to package all types of drinks with canned products now a popular choice and you can read more about our can packaging below.
What are the benefits of drinks packaging?
100% cardboard
Recyclable and sustainable
Can be printed inside and outside
Standard or bespoke design
Range of products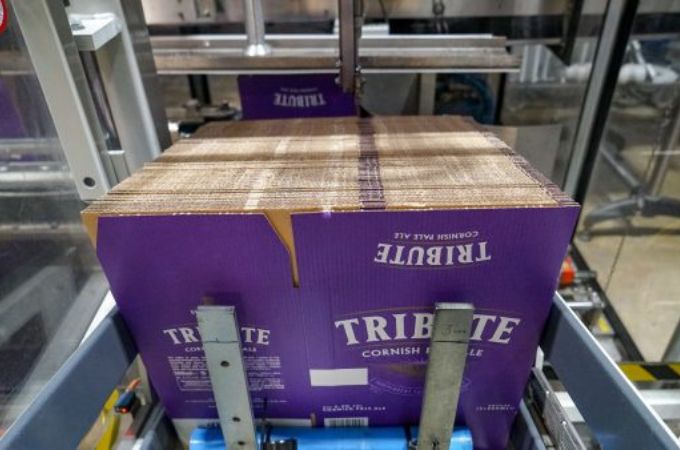 Sustainable and Plastic Free options
All of our packaging can be supplied in plain boxes or for greater brand recognition we produce 6 colour Flexo printed packaging as well as Litho and Digital print. And if you're looking for a sustainable sleeve or in-box divider, we have plenty of plastic free solutions.
From corrugated cardboard separators to the Flexi-Hex® sleeve which protects bottles during delivery. Click on the link for more about this innovative lightweight protective product.
Can Packaging
Our printed fully enclosed boxes are an attractive and distinctive way of packaging cans for retail. These boxes comes in a variety of sizes including 8 and 24 can packs.

Our design team have created styles of box that have taken plastic out of the entire packaging process which means that your product and the box it will be sold in can be marketed as plastic free and 100% recyclable.

As well as being environmentally friendly the boxes are strong and sturdy and have dividers built in to the structure of the box which allows easy packing on your production line.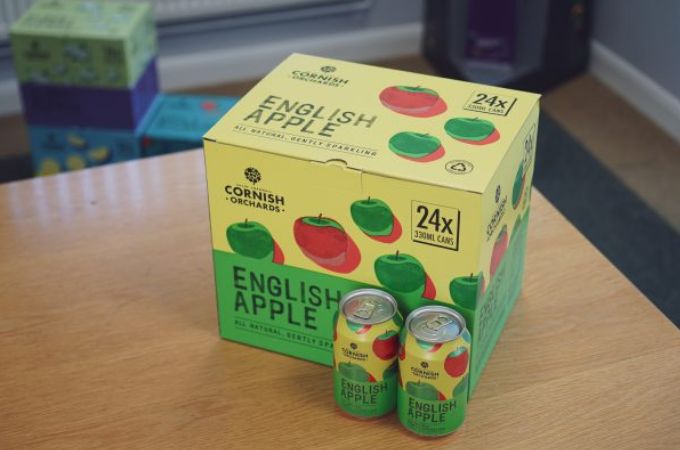 Atlas recommended
Claire Hynes from Papillon Gin on Dartmoor in Devon speaks about the great customer service, with excellent communication and feedback, that her firm gets from Atlas Packaging.

Please click on the video to find out more (video has subtitles).
Looking to speak to one of our packaging experts?