Sustainable fittings
Range of fittings and fixtures that are made corrugated cardboard and are 100% recyclable.
When it comes to protecting products within a corrugated cardboard box, how about a solution to this problem made from paper. We supply a range of fittings and fixtures that are made from FSC (chain of custody) corrugated cardboard and are 100% recyclable.
By using honeycomb hexagon style fittings, your product is cushioned within the box as it provides a strong and light weight protection around the product. Or how about a flexible hexagonal sleeve which fits around glass drinks bottles and is designed to fit neatly within the delivery box.
Please read on for more information about each of these options for a sustainable alternative to plastic and bubble wrap.
What are the benefits of sustainable fittings?
Custom design
Luxury look and feel
High end printing
Luxury look and feel
Luxury look and feel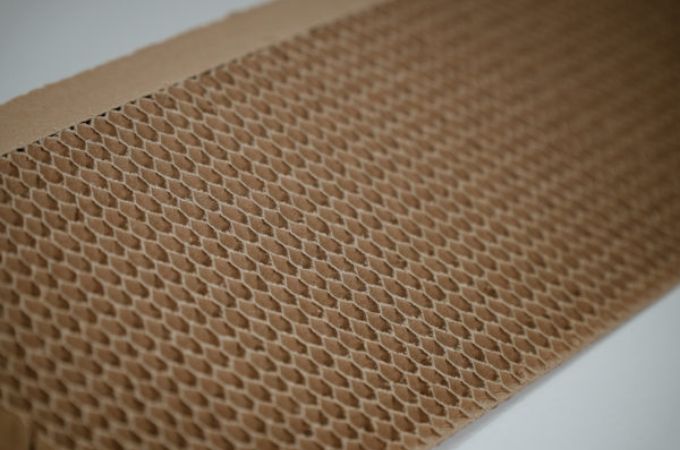 Hexagonal protection
What is hexagonal honeycomb packaging?
Inspired by nature, the hexagonal honeycomb structure is incredibly strong but because it's made from paper it's also light weight. This type of fitting is ideally suited for protecting automotive parts as well as furniture.

What makes this an extremely versatile product is that it can be made in all shapes and sizes from discs to large sheets and even comes in corner edge protection. This also makes life a lot easier for your customer as the box and the fittings are 100% recyclable and can be left out for kerbside recycling.

The impression of your brand is enhanced because you have made the sustainable choice too and avoided single use plastic.
Flexi-Hex
What is Flexi-Hex?
Flexi-Hex sleeves provide a protective paper wrapping for bottles and other delicate items which are then packed inside a corrugated printed cardboard box with optional cut out windows.

This eliminates the need for bubble wrap. We work closely with the supplier of this innovative protection to provide printed boxes that work seamlessly with Flexi-Hex.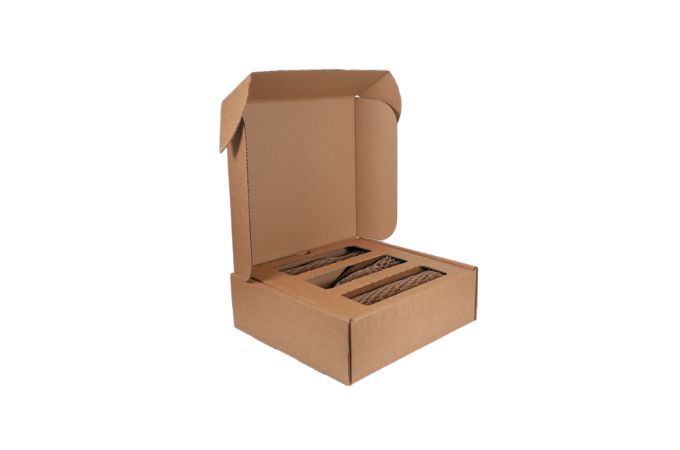 Looking to speak to one of our packaging experts?