Atlas Packaging are always at the forefront of innovation and so when Devon firm TCi approached us with a concept for a cardboard desk we were delighted to collaborate to bring this imaginative product to market.
ECO Desk 360
TCi provide office interior solutions and had identified the need for office furniture that was quick to assemble at exhibitions, construction sites, pop up offices and work hubs.

Our design team worked seamlessly with the structural team at TCi, ensuring that the design and structural process adhered to their own strategy and vision for a 100% sustainable office desk.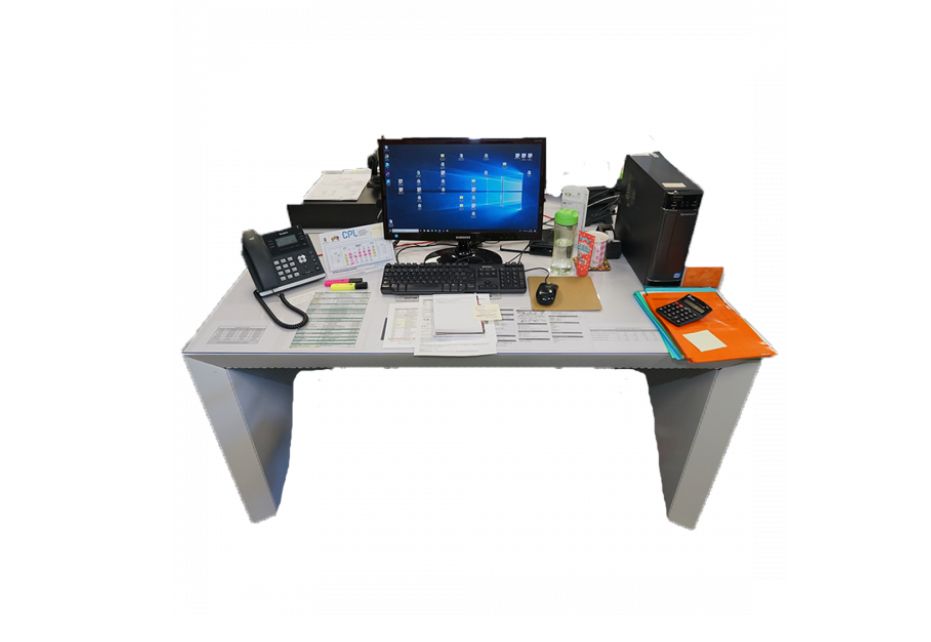 The Atlas Solution
The solution created by the design team at Atlas was a fully corrugated desk that is environmentally friendly, useful and sustainable. The ECOdesk360 is totally recyclable and is made in the UK here at our manufacturing based in Devon.

This hard and versatile desk is fit for purpose complete with integral cable management and a hard-wearing recyclable acrylic top; making it suitable for an office environment.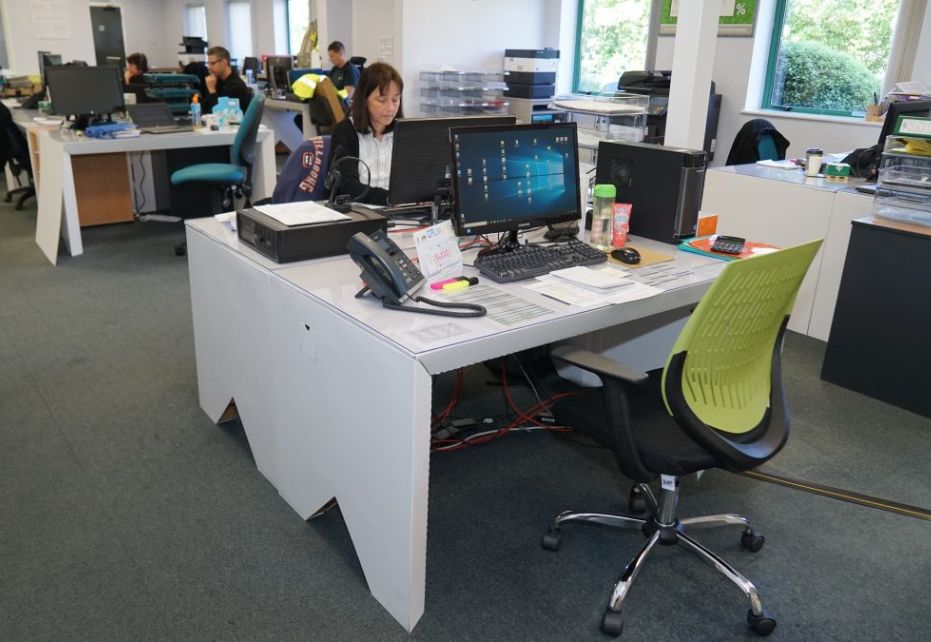 The desk is fully tested to pass the rigorous testing required by market standards, the design process focused on creating strong channels of corrugated cardboard and an ingenious method of assembly via L-shaped spurs.

It's also easy to adapt for specific projects with the desk allowing bespoke logo printing to the white side panels. This strengthens a companies corporate image and identity.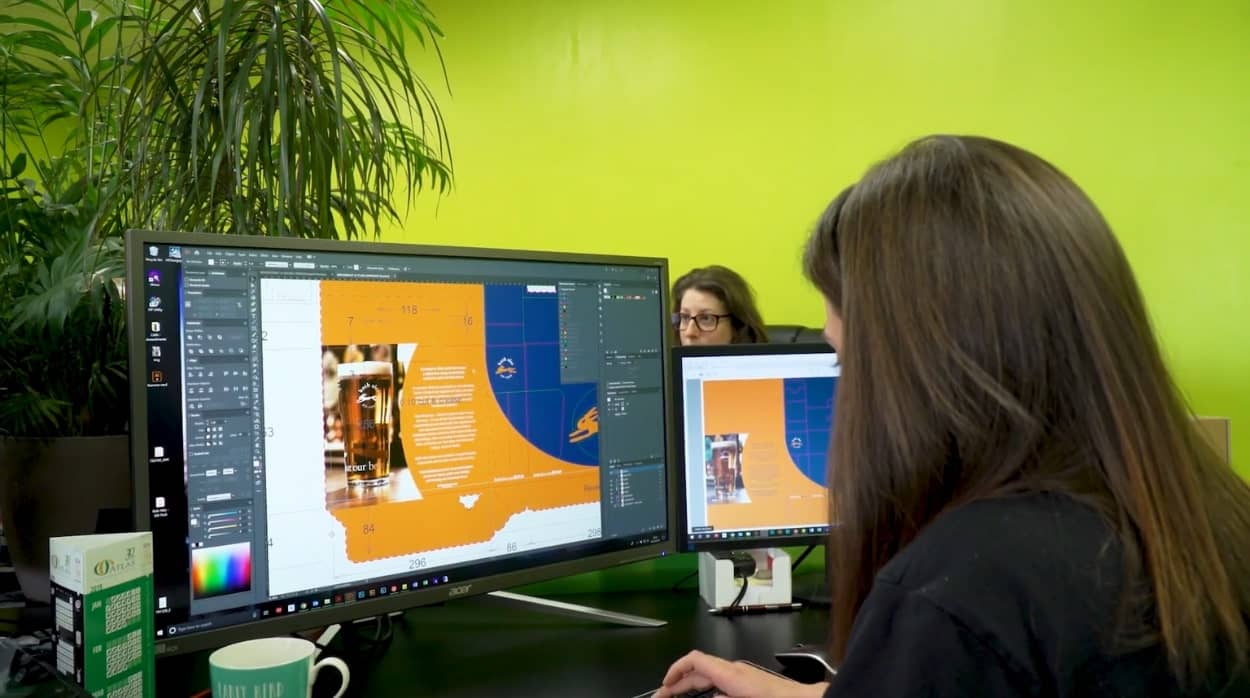 The sustainable selection
The packs are being used by Darts Farm as ready made gift packs with beers and ciders already packed inside or for customers to choose their own drinks combinations.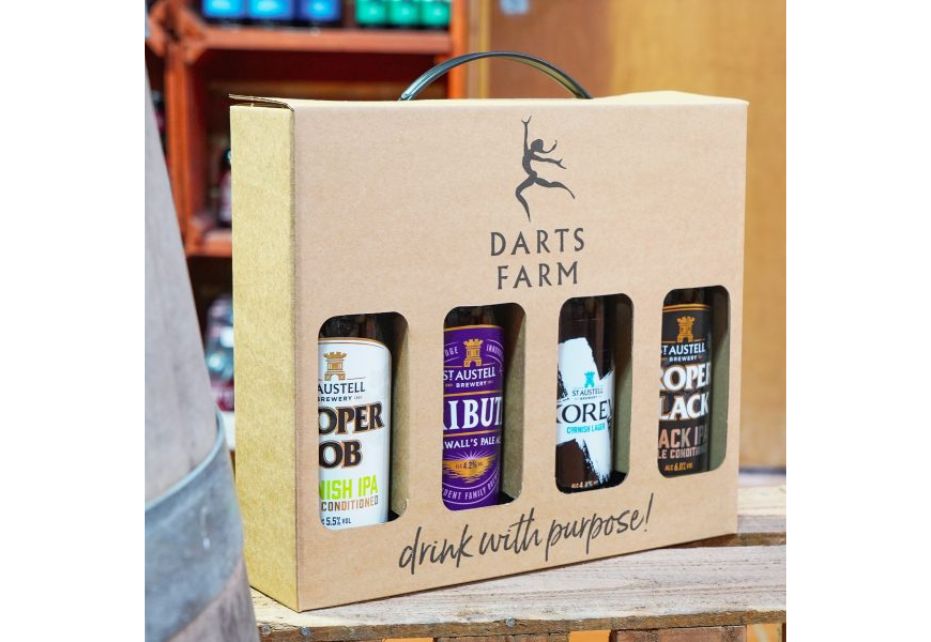 As the packs are made from printed corrugated cardboard then customers can leave the farm shop without a plastic bag but with the drinks securely packed in a recyclable box that reflects the ethos of the Devon based business according to George Dart.

"It's very in keeping with our brand, the cardboard, as we try to do everything as environmentally sustainable as possible so to offer a solution that's cardboard and can be recycled is really important to us. We also provide the boxes empty so customers can go through our range and select some of their favourites and create a gift from scratch."
Looking to speak to one of our packaging experts?