Component "Sub Navigation" has no content
2019-06-03T00:00:00
Cardboard Boat Regatta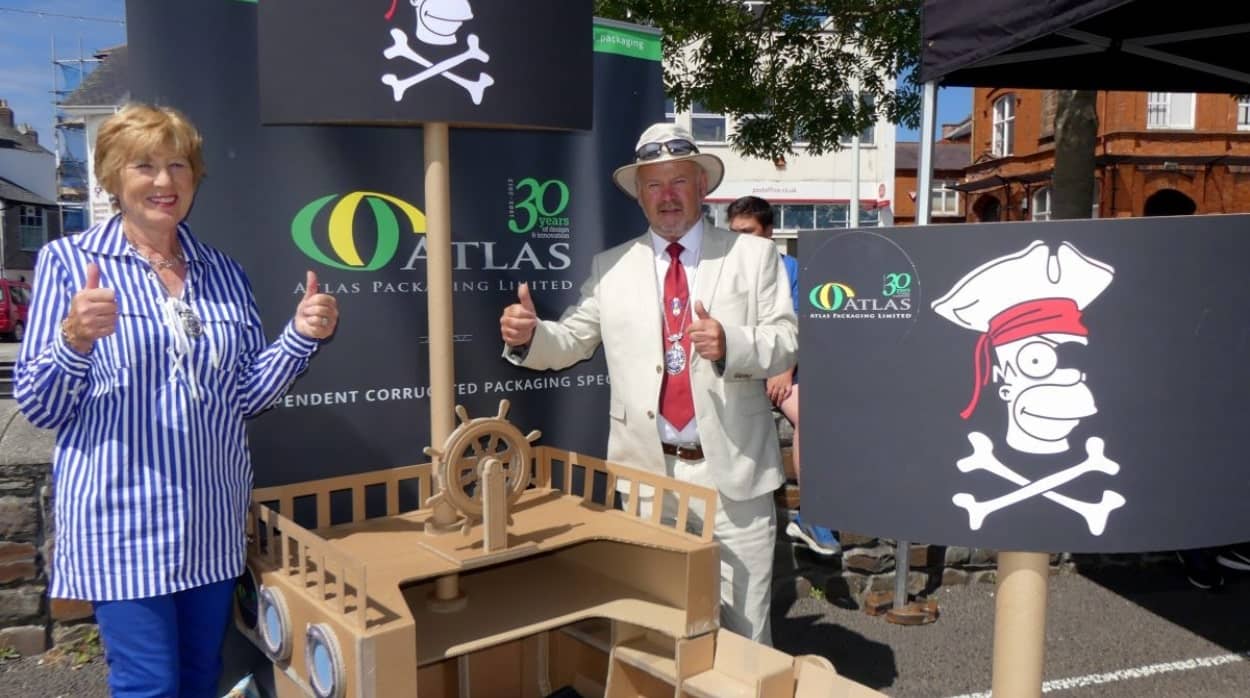 Atlas boat designed by students
All manner of weird and wonderful home made boats will take to the River Torridge in Bideford on Sunday (28 July) for the annual Cardboard Boat Regatta.

Amongst the entries this year is a cardboard craft made by three students from Pilton Community College. Rather handily they built their boat while on work experience at Atlas Packaging, the UK's leading independent corrugated cardboard box company.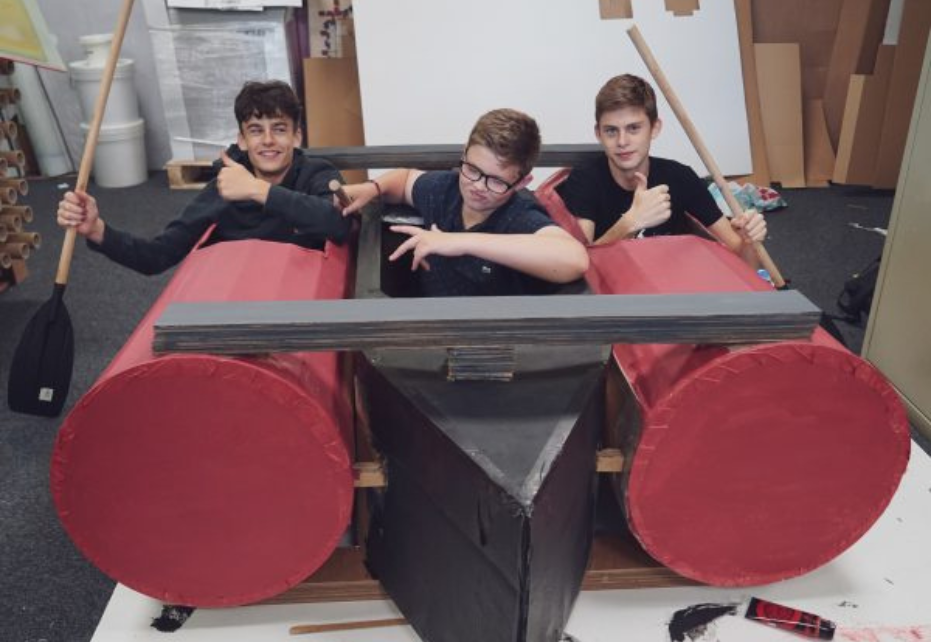 Fahren Woollacott, Callum Rippon and Joe Passmore, all aged 15, came up with the concept and were able to design it on computer using our CAD software before building it as Fahren explains:
"We knew we had to make something that all three of us could sit in and be able to paddle but can also stay afloat. So we used cylinders of cardboard as they are strong but also are a good shape for floating. We've called our team 'The Floaters' so hopefully that'll be what happens."
Why not take part?
The Cardboard Boat Regatta and Bideford Water Festival is a family event with competitors coming from across Devon to take part. Entries are accepted up to 24 hours before the racing begins on Sunday. As well as the races the boats will also be judged on Best Original Design, Best Theme, Most Entertaining and Best Team Effort.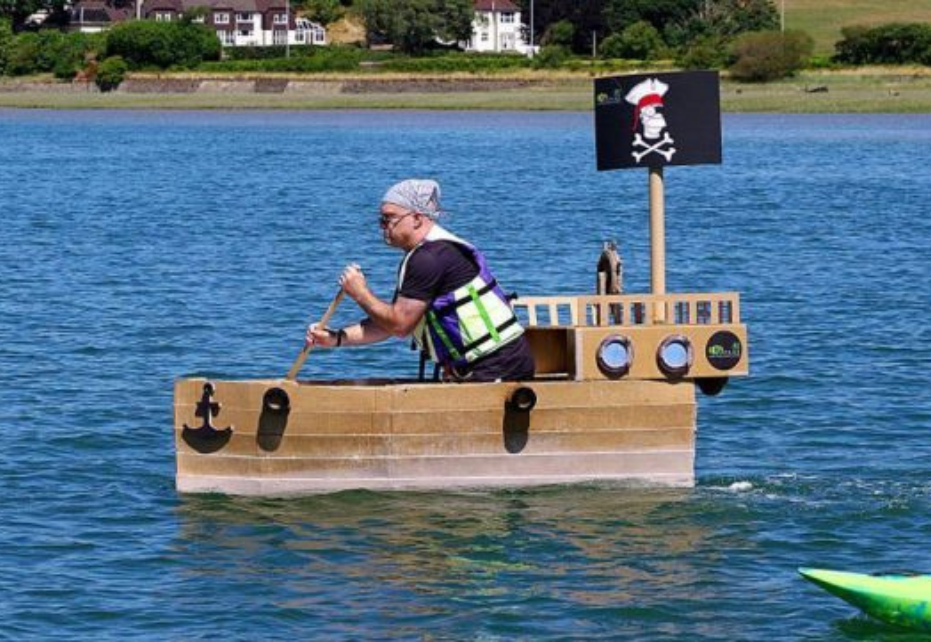 Atlas Packaging MD Jason Sharman took to the water last year in our Pirate Ship made from Cardboard. We're proud to say it didn't sink!

The event is organised by the Rotary Club of Bideford and entries are available through their website. The day begins at 11.30am when all boats should be lined up on Bideford Quay and the event, sponsored by Atlas Packaging, runs until 5.30pm.