Component "Sub Navigation" has no content
2019-11-06T00:00:00
Nevil Clarke suite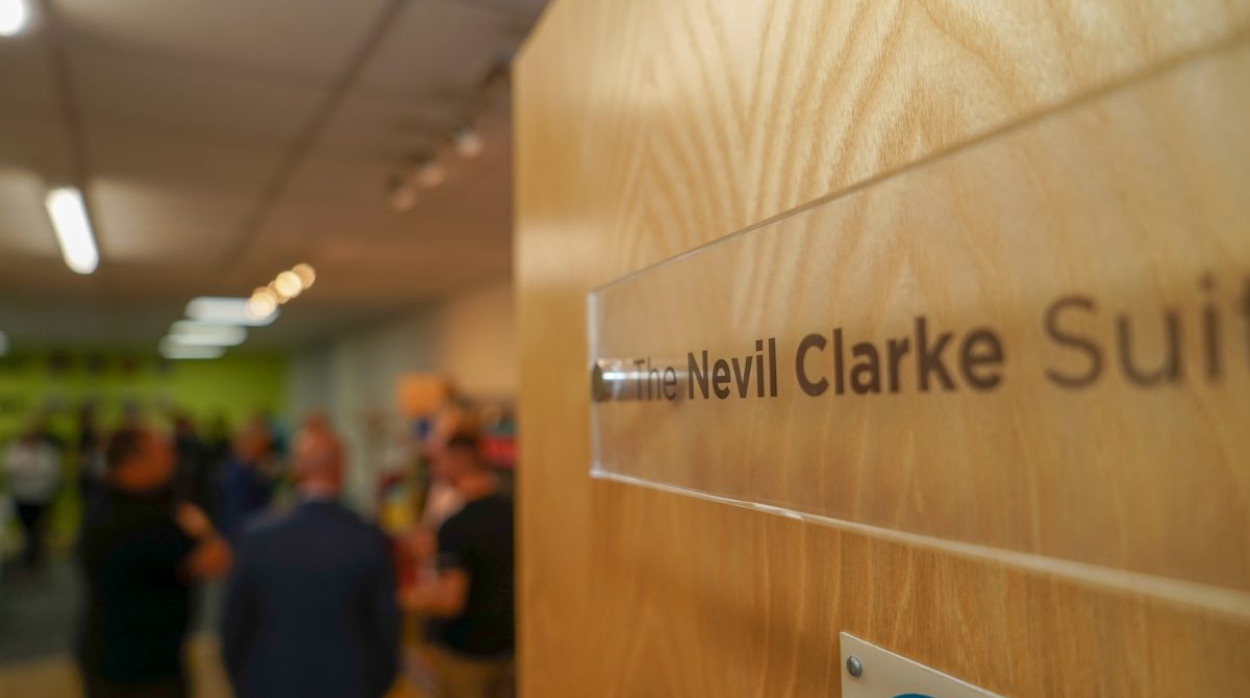 Remembering our friend and colleague
Atlas Packaging has paid tribute to a much loved colleague Nevil Clarke who died earlier this year at just 55 years old by naming the company's conference room in his honour.

Nevil joined the corrugated cardboard packaging firm in August 2004 and for Atlas Managing Director Jason Sharman much of the company's success in high quality printing is thanks to Nevil.
"Little did we know the impact that Nevil was to make as the experience he had gained throughout his career proved to be a huge boost for our business, it helped us drive towards the more interesting, decorative, value-added print work that we are now associated with. In truth we know that without Nevil we would not be as developed and experienced as we are today."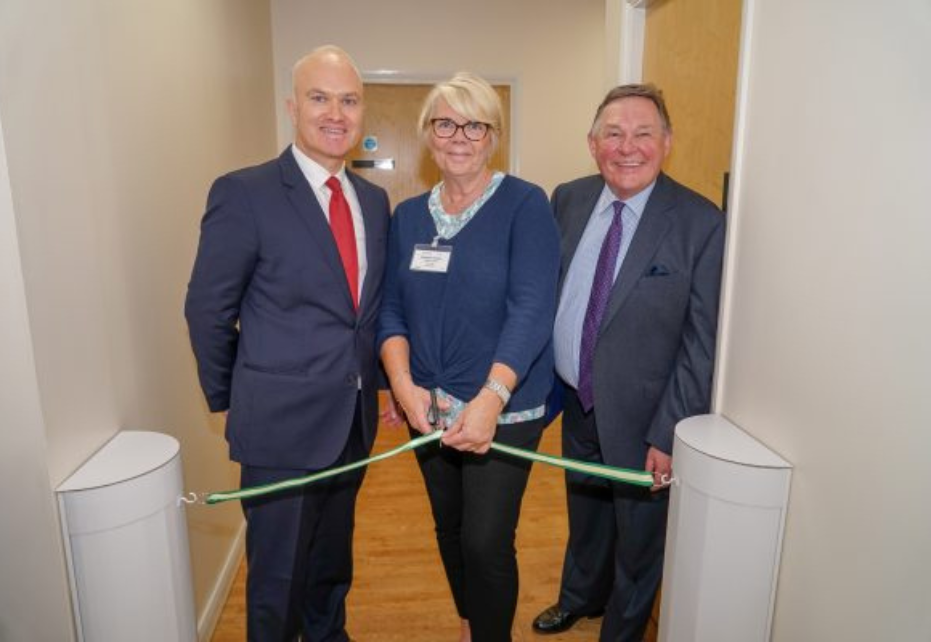 Pictured, Nevil Clarke's widow Georgina opens the Conference Room named after her husband alongside Atlas Packaging Managing Director Jason Sharman and Chairman Adrian Gamble.
Nevil's awards success

In 2018 Nevil and other members of the Atlas team were able to celebrate winning gold at the prestigious EFIA Print Awards. These awards are normally reserved for larger packaging companies within Europe so while this success was a team effort, Nevil played a vital role in Atlas Packaging achieving this recognition. Jason Sharman added: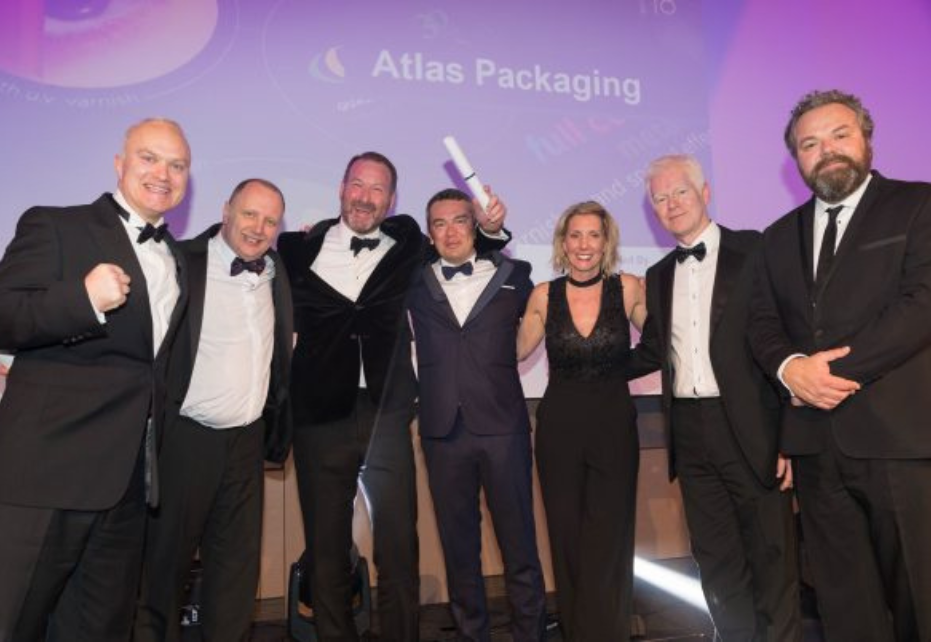 "I recall his smooth manner, great charm and how dependable he was, in short, the model employee. I would also add that he was always incredibly conscientious, in the later stages of his illness, he would often enter my office and apologise for taking time off to go to hospital appointments."
Nevil Clarke (second from the right) is pictured at the EFIA awards.
The Nevil Clarke suite
Colleagues past and present, along with people from other businesses that Nevil had made friends with, attended the official opening of the Nevil Clarke suite. The conference room was used for a time by Nevil as his office before the design team moved into their new studio.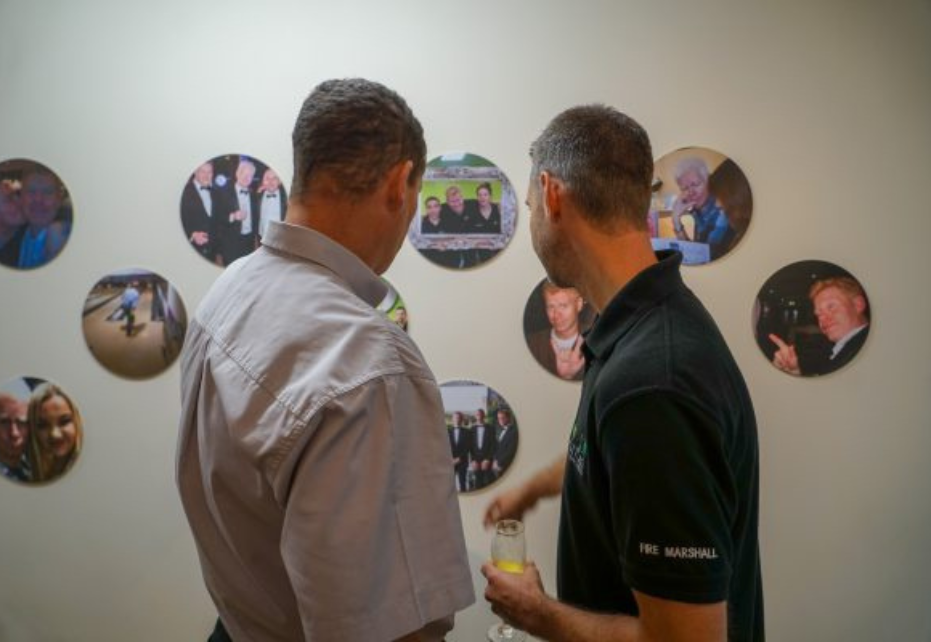 Staff enjoyed seeing the photos of their much loved colleague on the walls and visitors who now attend meetings in the conference room will also learn of the role he played in the history of the company. Nevil Clarke – a true Atlas Packaging legend.