Atlas Packaging were tasked to develop bespoke outer box packaging for the Korev, Proper Job and Tribute brands from St Austell Brewery.
Replacing shrink wrap with a box
The Cornish beer makers wanted to reduce as much plastic as possible from their packaging and so we created a solution that cut plastic out of the process completely.

St Austell were delivering their bottles on trays with the product shrink wrapped in plastic film enabling the drink to be seen through the wrapping but unable to be recycled. We created two versions of a fully enclosed Flexo printed corrugated cardboard box which enabled their brand imagery to really stand out with up to a six colour print on our CUIR printer.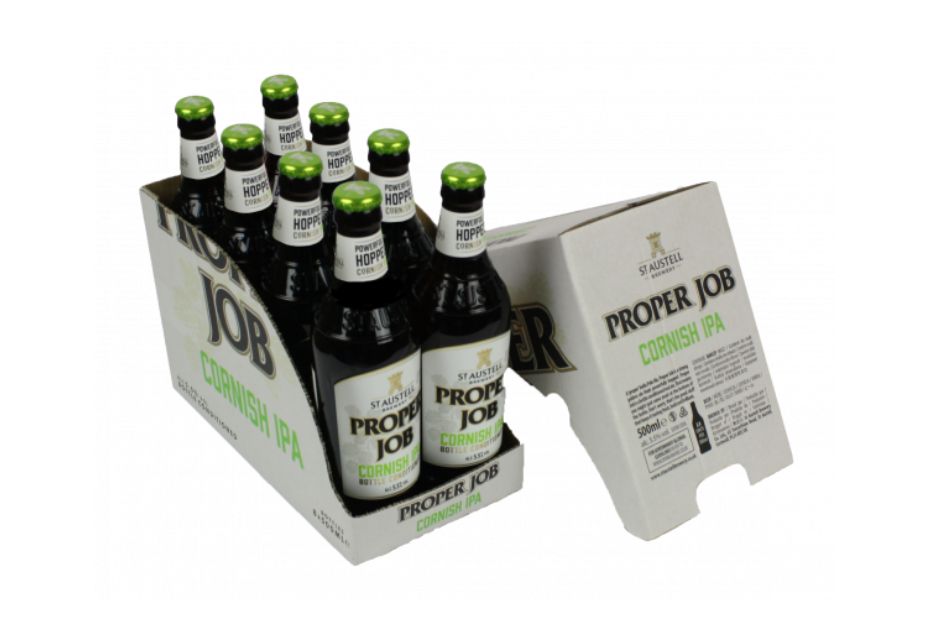 The Shelf Ready box also has perforations that allows the top of the box to be removed quickly and easily in order for the box to be placed directly on to the supermarket shelf.

The boxes are made from sustainable cardboard and are 100% recyclable. It was a win for the company as it saved money and helped meet their own environmental ambitions.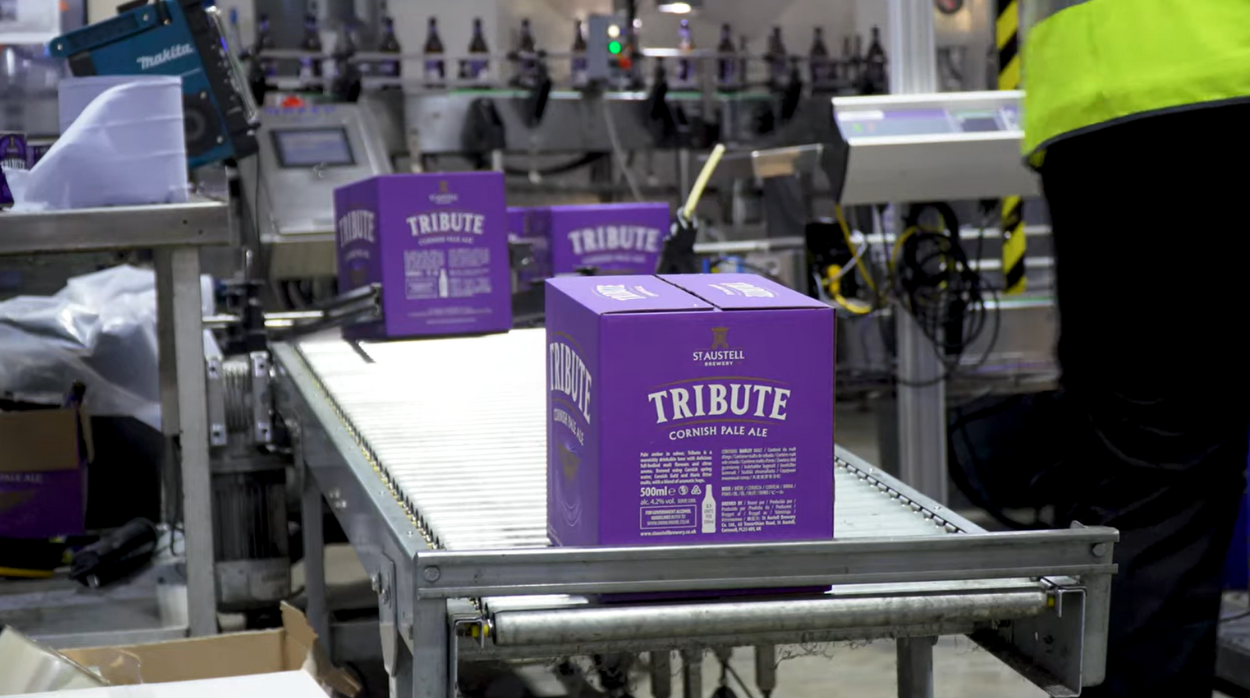 Inner Packaging Plastic Free
A Devon chutney and pickles producer were fed up with having to pack out their delivery boxes with plastic bubble wrap or little plastic bags of air which often resulted in broken jars spilling out their product and harming their brand identity. Otter Vale were desperately looking for a solution and found Atlas Packaging where we were able to offer a solution to their problem within minutes.

Our in-house designers suggested a one colour printed fully enclosed corrugated cardboard box to keep costs well within their budget. We then designed bespoke inner packaging with cut outs for the glass jars of their fabulous product to sit tightly within the box.

The same inner cardboard packaging also had a fold over lid which enclosed the product and also acted as the floor for a second layer of product to be packed into the box.

This maximised efficiency of the box and has eliminated breakages completely. As you can see in the video we made they were greatly impressed, as we also are with their Devon Fire Chutney!
Looking to speak to one of our packaging experts?