Darts Farm at Topsham in Devon has one of the best and widest selections of bottled beers and ciders in the South West.
Gift pack bottled beers
So when they needed a sustainable packaging solution for customers to take away the bottles, the farm shop turned to Atlas Packaging for help.

The cardboard packaging experts were able to provide a corrugated drinks pack which can hold four bottles securely in place as George Dart explains:

"The boxes add value firstly as a gift pack but as they're printed we can also determine what marketing material we want on them so we've got our 'drink with purpose' slogan upon them. The design team at Atlas came up with a great solution for a simple yet classy design. They're rigid as you like so they travel really well with our nationwide courier and they're easy to pack."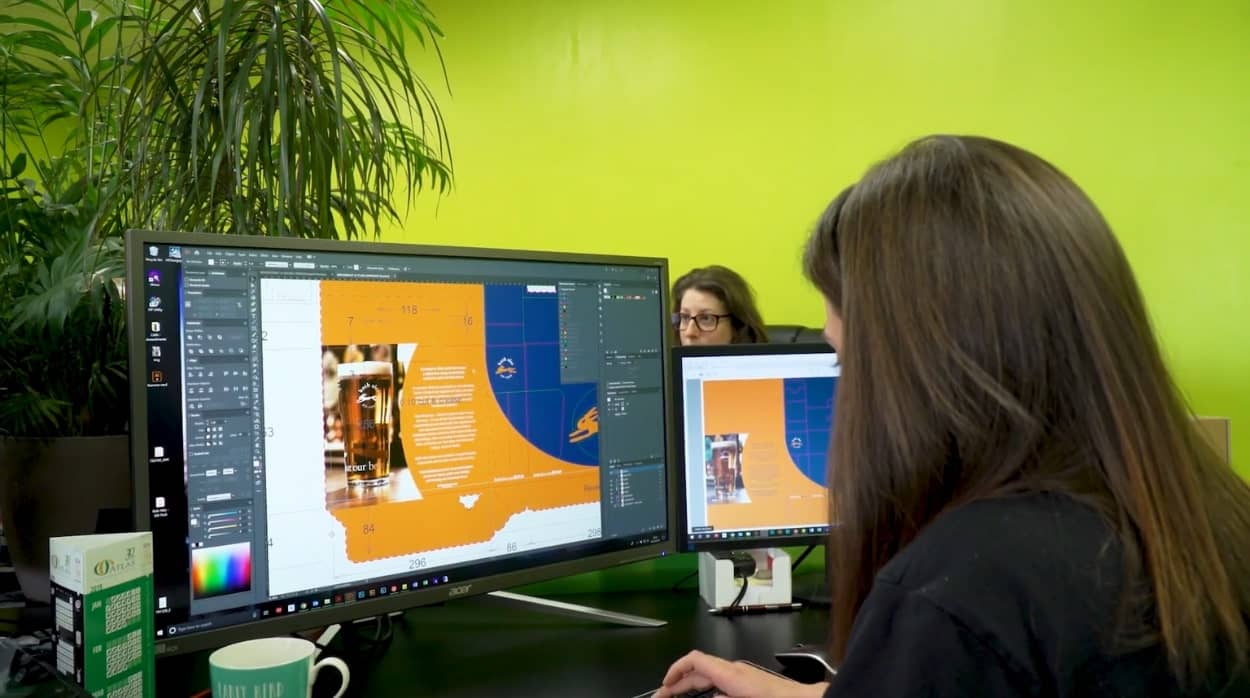 The sustainable selection
The packs are being used by Darts Farm as ready made gift packs with beers and ciders already packed inside or for customers to choose their own drinks combinations.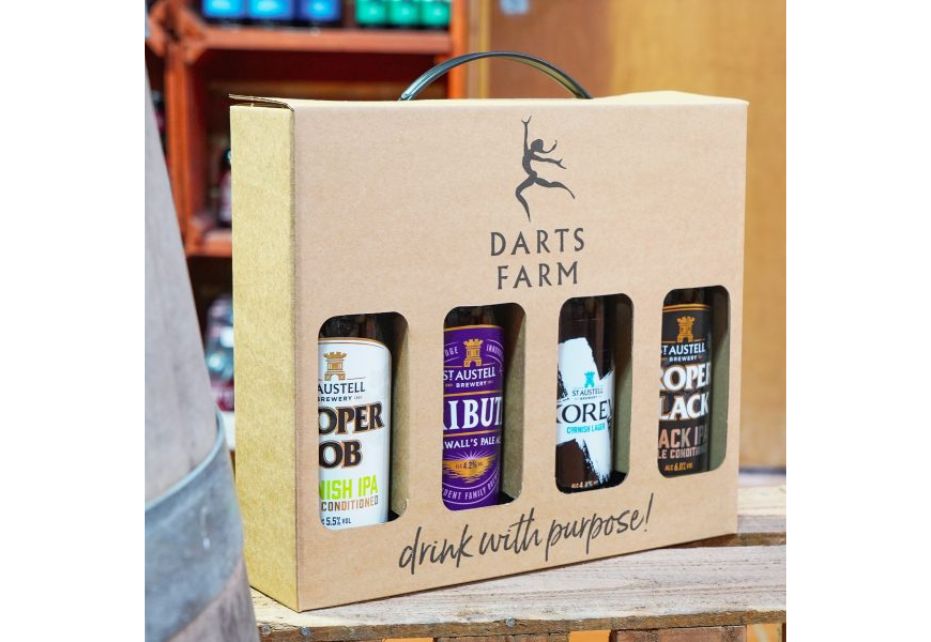 As the packs are made from printed corrugated cardboard then customers can leave the farm shop without a plastic bag but with the drinks securely packed in a recyclable box that reflects the ethos of the Devon based business according to George Dart.

"It's very in keeping with our brand, the cardboard, as we try to do everything as environmentally sustainable as possible so to offer a solution that's cardboard and can be recycled is really important to us. We also provide the boxes empty so customers can go through our range and select some of their favourites and create a gift from scratch."
Looking to speak to one of our packaging experts?