Component "Sub Navigation" has no content
2019-06-03T00:00:00
Atlas packaging's independence is our strength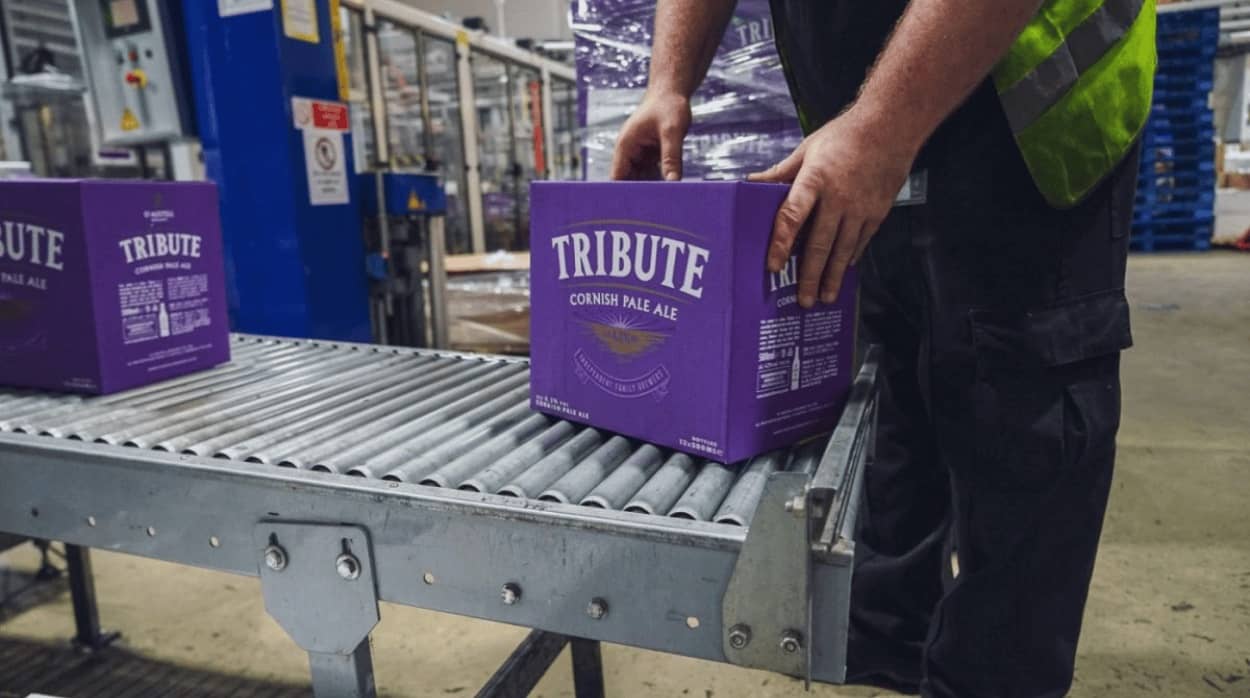 Atlas Packaging are one of the UK's leading independent producers of corrugated cardboard packaging. We pride ourselves on creating innovative and eye catching boxes of all shapes and sizes. But it's our independence that enables us to be quick to react and to adapt to the needs of our customers.

We have a great relationship with St Austell Brewery and it was really pleasing to hear from Rob Orton the company's Brewing and Bottling Manager about how Atlas Packaging have provided packaging solutions to reduce plastic and to meet their Just in time delivery needs.

Hear the story in this short YouTube video.
Tribute Fully Enclosed boxes in the case erector at St Austell Brewery
Atlas Packaging produce Fully Enclosed boxes and gift packs for St Austell Brewery and their sister company Bath Ales. The Fully Enclosed boxes are also known as 0201 boxes or American cases and are Flexo printed on the outside to reflect the brand imagery of the product.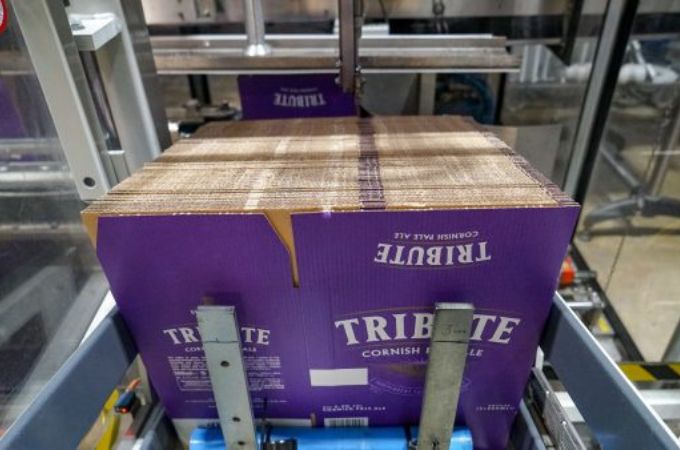 The boxes replace tray and wrap as a transit solution which cuts out the need for plastic wrapping. The boxes come in two variations for the need of the retailer.

The box is either completely enclosed and is opened by pulling on the flaps at the top of the box. Or by choosing the Shelf Ready Packaging version which has perforations that allow the top of the box to be completely removed and the bottles to remain in the bottom of the box.

This can then be placed directly on to the shelf and reduces times in shelf stacking for the retailer.